Used AC Buyers in Dubai
We buy air conditioning (AC) units of all types, please call with details of your old or used air conditioning (AC); we buy your air conditioners! Cash payments! We buy split AC, inverter Ac and General window Ac in good working condition at your doorstep.
We have been in the business of buying surplus air conditioning systems for over 10 years now in Dubai. We offer a comprehensive service for the collection and purchase of air conditioning equipment. We undertake the removal from site of air conditioners that we purchase; our fully qualified engineers carry out the recovery of refrigerant (degassing) of the systems and the physical removal from site.
Payments for air conditioners purchased are made immediately by means of bank transfer, cheque or cash.
Second Hand Window/Split AC Buyers in Dubai
Sell your Air Conditioner In good prices. No need to come to our shop we will put the AC from your doorstep. Free removal or uninstallation AC. Save your time and sell your AC with good price. A/C should be in working condition & should not be very old model.
Old Window/Split AC Buyers in Dubai
We buy all types of old AC in Dubai, UAE. Please note that we buy only in good working condition AC or in running condition AC. Very old or in not working condition AC we cannot buy. We also cannot buy scrap AC. Please send Air Conditioner (AC) Pictures on WhatsApp +971522776703 and get good price quotation at your doorstep. Our expert team come and provide from removal services and degassing.
Please note that we do not purchase portable / mobile air conditioners, we do not purchase air conditioners that run on r22 refrigerant gas or air conditioners that are not working and we do not collect scrap metal or waste air conditioners. We do purchase all good, used re-serviceable air conditioners and water chillers.
Mobile AC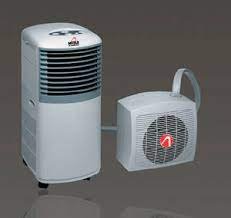 Portable AC
Floor Stand AC
For more details and quires contact us our expert buyer team to sale your used or old AC. Our Team response is only in 5 minute to view your old Ac at your doorstep. For a call contact +971522776703.